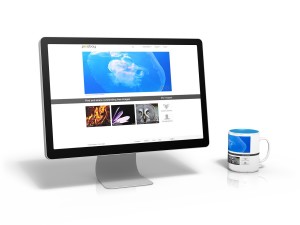 As we like to explain to our clients, there are two basic types of SEO campaign: organic (unpaid) and paid methods. Both are methods of attracting people to a website. Each one is legal and potentially contributes to raising a business's profile online.
Organic SEO
We do have to point out that a strategy that does not involve buying ad space or running an expensive contest is not entirely free. Someone has to take care of the work either from within staff or offsite, such as one of the staff on our Delaware SEO Squad team. Methods that we use for naturally increasing traffic include:
• using keywords and phrases
• engaging with social media
• creating sensible websites
• writing blogs
Of course, these are just some methods, but all of them relate in some way to the first point: using keywords and phrases. They are some our most critical tools. If you aren't using key words in content writing, this is a major reason why customers are not finding your web page.
Keyword phrases are the ones typed into browsers to lead to a product and they don't have to be spelled or phrased correctly. They narrow down the field of results to include a sample of what the customer is looking for, such as three jewelers in Des Moines which make custom engagement rings or businesses that sell sports uniforms to schools in Austin – and if you are here in Delaware, whether Dover or Newark, for example, the same will apply.
Our Delaware SEO Squad uses social media, websites, and blogs as places to insert these words and phrases. Our clients often need help getting a Facebook page set up and learning how to use it effectively to reach clients. While one reason to run a social media campaign is to add a personal touch to impersonal sales pages, it is also a place to plant keywords so the number of times a search engine spots a company is increased. There's the landing page, articles on the website, and this Facebook page (or Instagram picture with a caption).
Another source for keywords is the website itself, of course, and then there are blogs. These are posted on places like WordPress and Joomla and your readers find these blogs in one of two ways: they come up during a search or readers are linked to them via the main website. It's quite easy to include keywords in these articles because the writing is typically informal and inviting. Typical blogs include advice (DIY tips, for instance) and news posts about an industry. We can help you set up and maintain these.
Non-Organic or Paid SEO
Social media is a generally free way to engage audiences but not if you run a competition using Facebook. There has to be a prize; an outlay. We have found that customers love the idea that they could win even a small prize but some firms offer lots of cash, holidays, and cars.
A PPC ad isn't expensive compared with a car, but clients need to know a PPC (pay per click) ad campaign is attracting audiences. They know this by reviewing traffic data and calculating how much profits have risen since starting one of these campaigns.
Our team's SEO experts generally recommend developing some kind of PPC ad because it is simple to do and cost effective. The site host charges a certain amount of money for every time the ad is clicked. It's better to select a site that gets fewer viewers and generates fewer clicks if those are worthwhile because there is a better chance clicks become sales. Random PPC placement is more likely to result in random clicking and no sale.