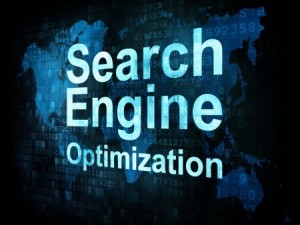 We know that optimizing search engine results that lead consumers to a given company is a matter of managing several online elements of business – it's never just one single thing, such as "writing quality content," or having a nice looking site. Highly technical factors in a company's SEO success couple with aspects of language choice and strategy to create a full picture of what it means to reach a target audience and bring them to a firm's internet portal – YOUR website. Our Delaware SEO Squad employs talented individuals trained in the very arts that your business appreciates when you want to rank higher than the competition.
Elements of SEO
And, although most of our clients have come to understand the basics, they have often asked us about what SEO is exactly. The letters stand for search engine optimization, but this field stands for much more. We have staff that handles reputation management and social media enhancement. They look after keyword searches and writing content in which to place those words. We at the Delaware SEO Squad analyze data using software most clients like you don't own. And even if the company did own it, they wouldn't know how to interpret or improve that data. There is much more to a good campaign managed ethically than these factors but it's worth noting that there are organic and paid prospects. Organic SEO involves running social media pages and making regular entries on Twitter, MySpace, and Instagram – which we also help our clients manage. It involves utilizing effective content writing to attract attention from a search engine. Non-organic methods require money such as designing and posting Pay Per Click ads.
Now, the question remains: Do you need all these services?
Not every client of ours requires every service all the time. But, all of our clients benefit from analysis from the start so that we are able to determine the root of their problems. The big issue is always traffic and conversion: attracting more viewers to a web page or mobile landing page and encouraging them to shop there. The percentage of viewers making purchases accounts for the conversion rate.
Data analysis indicates the speed of a system which might be flagging. Often a slow system is frustrating to engage with. Traffic numbers come up for month-long periods indicating peaks and dips. The competitive analysis that our firm conducts shows how the competition is faring and, if they are doing better, can give some clues as to why.
The main problem might be a website that loads quickly but leads to a vague landing page. Information shown here could point to one of several products: it's not straightforward or clear. Navigational tools are not user-friendly. We might discover that headings are difficult to find and the font is tricky to read.
Perhaps there is no problem with style but rich content is lacking. We may find that the writing is graceless, full of errors, and doesn't contain natural keywords consumers use when typing into their browsers. Maybe the writer is too precise about grammar and doesn't take into account grammar-less requests made to search engines every day or the writing is formal and unapproachable. This has been the case with more than one of our clients. Perhaps false reviews have lowered a business's standing unfairly. Perhaps that has even happened to you!
Some of these problems can be fixed with a short period of consultation with us just once. After learning a few tips, you may be able to carry on without additional support from us. Other issues require ongoing help such as blog writing. Certain customers only require a few words of guidance and others need the whole package: a new website, content writing, system speed-up, and more.
Affordable Help
Even if the price was higher, you need competent people working on SEO for your company. You can be thankful the price is affordable. Hire our team that will turn your profits around by doing what we do best: playing with computers.